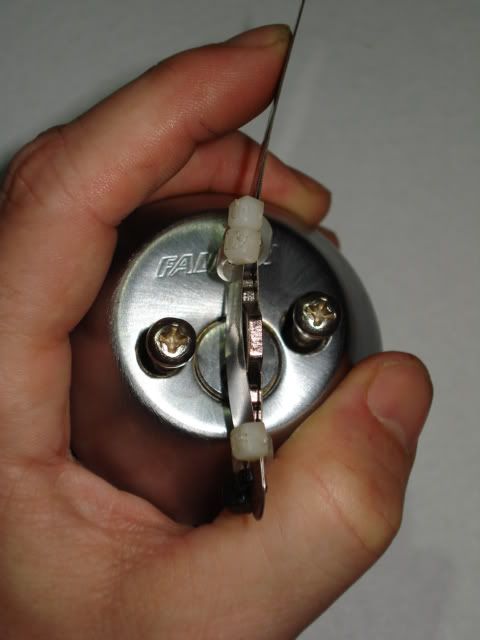 Wanna play with tension consistantly? Tired of smacking your fingers? Want more control? Get a pack of feeler guages and a pack of zip ties. Look at what I came up with while having a tasty bloody mary on Sat morning. I ended up bumping all day, I'm a dork. I used on one the .010 and .090 together and on the other pair .004 and .005. So you get a light and a medium pressure leverage wrench. Pull the zip ties tight and then snug them up on the key (it will hold it quite niceley). And wack away.
I'm still new but gettin pretty damn good with this tool. Look close at the pics it matters how you put the ties together. Some use pull out, some miminal. each is different
Have fun, with your handy tool and save a finger and learn how to feel.
PS, dont steal anything, thieves suck, this is ment to be a fun hobby. I hate thieves. Be real what comes around goes around, maybe help mom out or something
Jdog