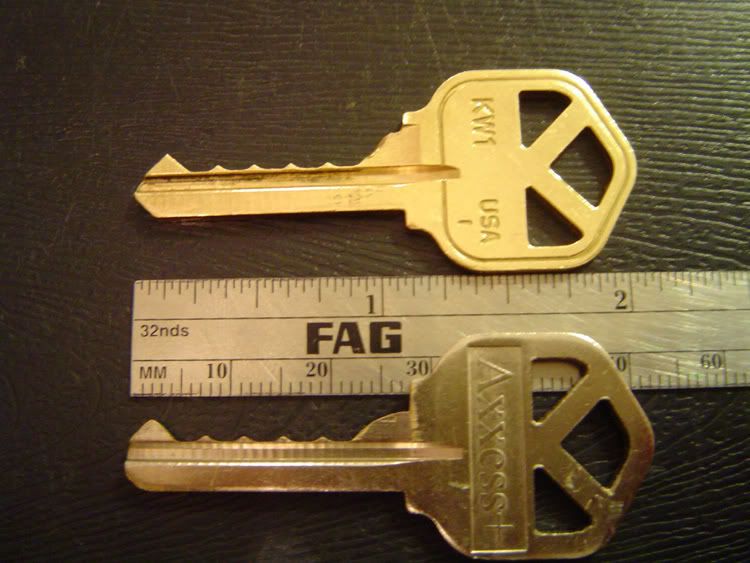 Here is my first KW1 and its ground down mate (flea bay) Tried the both a million times on a 3 locks (no name on them, key fit fine, house type locks and dead bolts) no luck. How does my filing look? Also tried 3 different hammers devices... no luck...time will tell.... How do you know what a lock is if it does not say nothing on it but 3 of your keys fit in it fine? I am gonna keep trying. My picking sucks too... I know my metal working so I just need to get it right. Cant wait to try a master lock, the little #30 picks with no technique at all...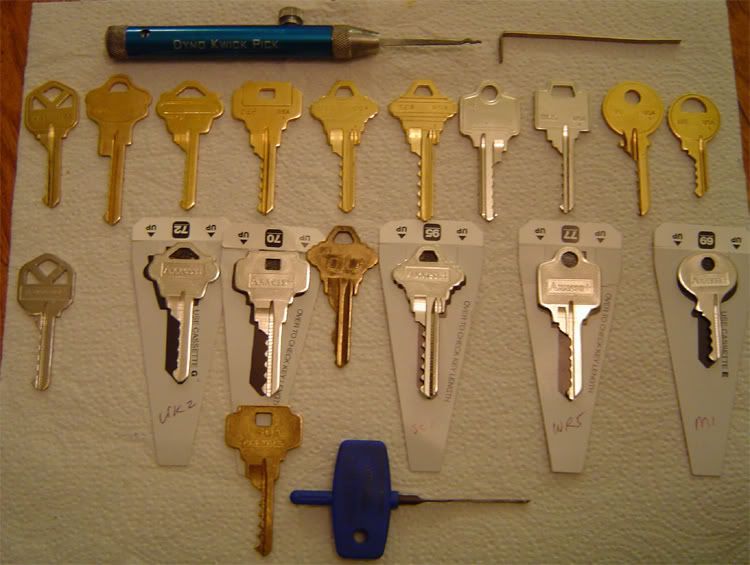 Here is my stash of stuff, blanks came from fleabay for $15. Home Depot was a trip.. HAHA.... I did not want to press my luck and only got a few trial keys cut from the masters..... The guy was like, what the hell, these are the strangest keys I have ever seen! I said dude they are for my boss and I am on lunch break so I just kept looking at all the other stuff around the store while he cut them to avoid conversation.
I have been using the pull out method < on the keys not my gal
>. I have no idea what the other method minimal movement is. I looked for an hour for it and could not find anything. So I will keep trying to file off the tips and shoulders and keep trying until that smile appears on my face. Maybe not file, I'll try both..... I need more locks to practice on.
Fun and Frustrating!!!!!!! What else can I say....
Thanks for the cool site.
IF I ever get in a bind I'll bump it with a 5.56mm 62grn SS109 out of my Colt HBAR. A bit loud but ALWAYS works
[/img]